Biofeedback, Neurofeedback & HEG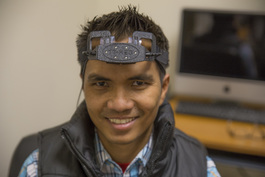 FAQs

1. What is Biofeedback used for?

"Biofeedback" includes a number of treatment approaches which share one thing in common: Using a medical instrument to provide real time feedback about internal bodily processes of which people are usually unaware. Conditions for which biofeedback treatment is rated "efficacious and specific", "probably efficacious", "possibly efficacious", or "possibly helpful", include:

Alcohol Use Disorder
Anxiety Disorders
Attention-deficit Disorders
Diabetes Mellitus (related stress reduction)
Headaches (especially Migraine)
High Blood Pressure
Elimination Disorders
Fibromyalgia
Pain (chronic)
Peak Performance Training
Poor Concentration
Psychoactive Substance Disorders
Neuromuscular Re-education
Relaxation Training
Raynaud's Disease
Seizures
Sexual Performance
Sleep Disorders
Stress


2. How does Biofeedback work?

Establishing a feedback loop to train self regulation of bodily functions.

For example:

Can you wiggle your ears? (You DO have voluntary muscles to do this.)

If you can't, what instrument might help you learn to do so?

Try a mirror.

That way, you could contort your face by flexing different muscles and see whether you can make an ear twitch.

At first, you'll need to watch closely to see any hint of movement. When you get the ear to move, ever so slightly, you can repeat whatever you did to see if you can do it again. Eventually, you learn to flex only the relevant muscles (less facial contortion). Once you have it down, practice increases strength, endurance, and mastery. Eventually, you might be the life of a kid's party.

Biofeedback aims to train people to self-regulate normally automatic bodily functions. The instruments are used like mirrors to provide feedback in real time to achieve mastery. Baselines are recorded so progress can be evaluated.


3. How will I know if biofeedback is right for me?

If your physician has not referred you for biofeedback, you will need to be assessed. If biofeedback is indicated, the process will be explained to you so that you can understand what it will involve, and how soon you might be able to see progress.


4. Does biofeedback involve hypnosis?

No.


5. Does biofeedback involve medication?

No.


6. Is biofeedback like a lie detector?

No. A lie detector uses some of the same instruments used in biofeedback; but biofeedback is a treatment - not a test of integrity.


7. Is neurofeedback like meditation?

Neurofeedback is a form of biofeedback based on feedback of brain activity. The process is distinct from meditation, though one's vital signs may be similar. One is fully conscious during Neurofeedback (though people have been known to doze off). Despite possible similarities in feelings and experiences, Neurofeedback maintains an objective record of brainwave patterns to help people pair inner feelings and sensations with outcomes. Meditation, on the other hand, is a subjective, personal experience.

8. What is HEG?

HEG (or hemoencephalography) is a type of Neurofeedback. It uses passive infra-red sensors to show increased/decreased brain activity, and has been found useful in the treatment of migraine, attention span, concentration, and focus.

9. Is biofeedback covered by medical insurance?

This varies from carrier to carrier.


---